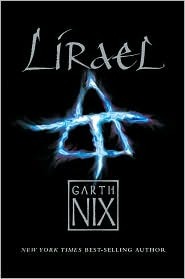 Lirael is book 2 in author Garth Nix's Abhorsen trilogy.  About twenty years after the events of book 1, we are introduced to Lirael and Prince Sameth.
Lirael is a Clayr, well, she thinks she should be a Clayr; she never received the sight that all Clayrs her age receive.  Clayr's can sometimes see into the future, or more precisely possible futures.  Lirael desperately wants that ability.
Prince Sameth is the son of Touchwood and Sabriel.  Sameth is very much spoiled and wants nothing to do with the responsibility of being the prince.  But when his friend Nick is in trouble, Sameth shows immeasurable courage in attempting to help Nick.
Besides Sabriel and Touchwood being the same characters as in book 1, there really is no apparent connection between the two books.  So each book might as well be a stand-alone.  Though I imagine book 3 is very closely related to book 2 since book 2 doesn't have an ending like book 1 did.
That being said, Lirael is a better book than Sabriel in my opinion.  Lirael herself is just a more interesting person than Sabriel.  Pretty good read so far.  Nothing really jaw dropping, instant page turner, but still a good read nonetheless.